The Art of Business and the Science of Music.
The FRSHWV™ festival will bring young creators, engineers, artists, and thinkers into the same room with thought leaders and those excelling at merging technology, business savvy, and hard work to create opportunities for themselves and their communities. Our talks and workshops are geared to closing the gap in knowledge for young creators. Our upcoming and future programs are designed with the working artist in mind.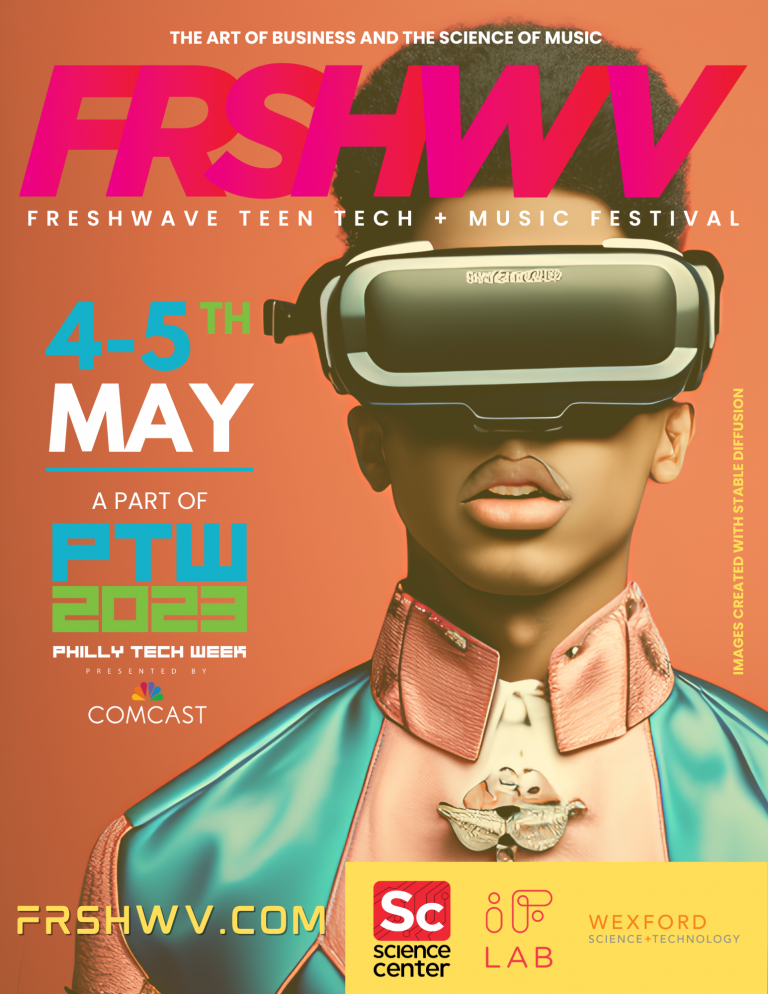 FRSHWV FRIDAYS in the Metaverse!
We are excited to announce that we have partnered with Spatial.io to provide a new metaverse meetup space for the Freshwave Teen Tech & Music Festival. Attendees will have the opportunity to connect with others in a virtual environment, attend workshops and speaker sessions, and participate in other exciting activities. Don't miss out on this unique opportunity to experience the future of social interaction!

Inspired by SXSW, TED Talks, and Comic Con; the Freshwave (FRSHWV™) Teen Music & Tech Festival is a youth-centered experience designed to inspire and excite. It is a playground for young music lovers, creatives, and tech/gaming enthusiasts. FRSHWV™ is launching a kick-off event at Philly Tech Week 2023 with plans to expand our reach across the Philadelphia region.
@ uCity Square

uCity Square, 3701 Filbert St, Philadelphia, PA 19104
At FRSHWV, we believe that music and entertainment are powerful tools for engaging and inspiring young people. We also believe that the rapid pace of technological change presents unique challenges and opportunities for the next generation. That's why we're committed to providing students with a hands-on, immersive learning experience that prepares them for careers in these exciting and rapidly evolving industries.
With the help of experts in the field and the latest in web3 technology and social media tools, students will learn about everything from music production and recording techniques to marketing and brand development. Our innovative curriculum is designed to provide students with the skills and knowledge they need to succeed in the music and entertainment industries and to inspire them to explore new and exciting career paths.
We're confident that FRSHWV will be a game-changer in education, and we're eager to work with investors who share our passion and vision. With your support, we can provide students in the Philadelphia Region with the education they need to succeed in the music and entertainment industries, and to make a lasting impact on their communities and the world.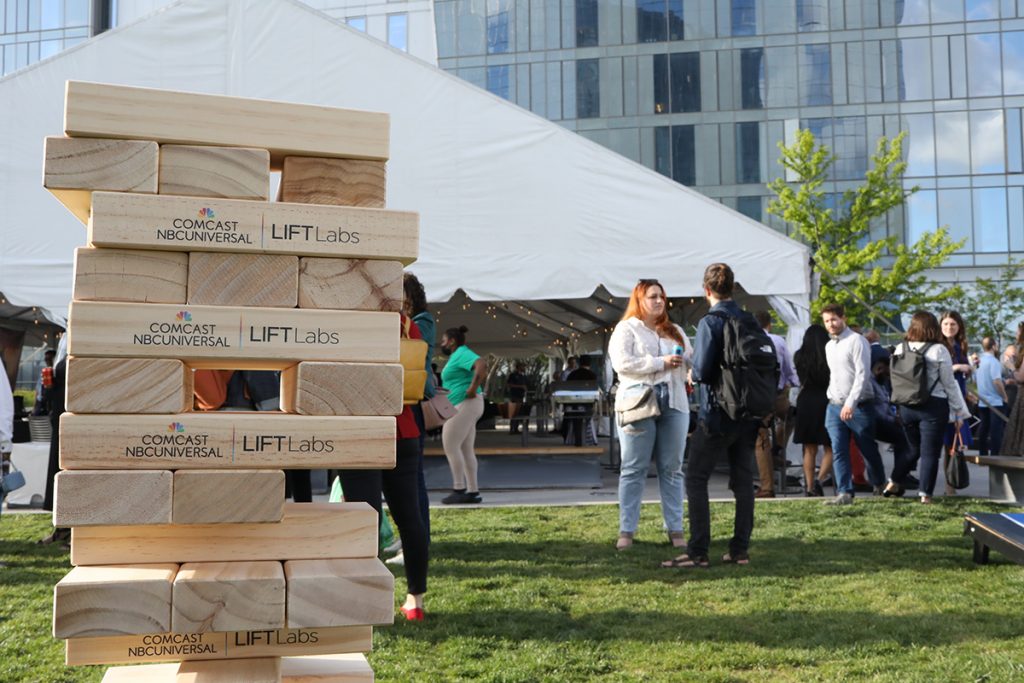 uCity Square, 3701 Filbert St, Philadelphia, PA 19104
The University City Science Center, a 501(c)(3) nonprofit, helps startups grow and nurtures a diverse STEM workforce.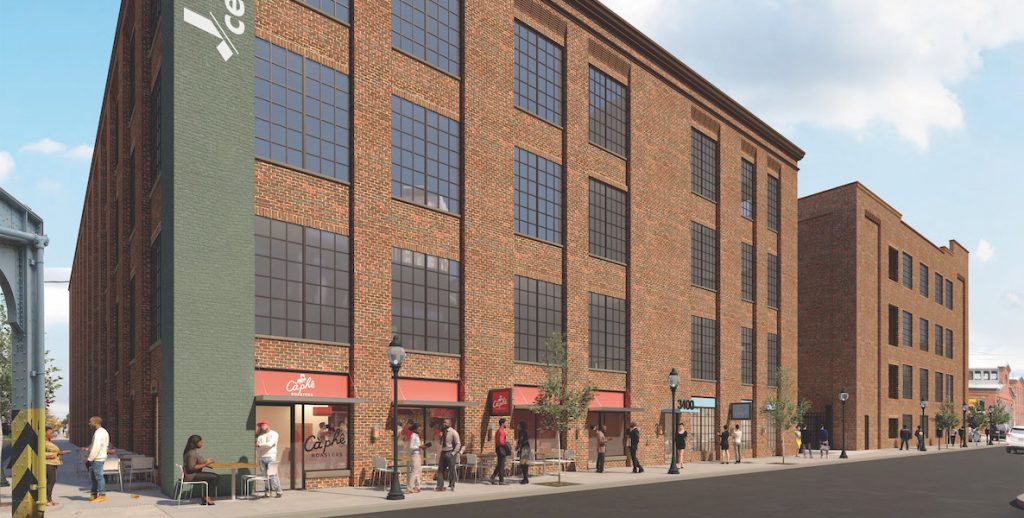 3400 J St, Unit G12 Philadelphia, PA 19134
IF Lab – The Idea Factory, is a multi-use space to foster and nurture entrepreneurial growth. A welcoming, open space to support business owners and provide resources for communities at large.